EVAPCO Excellence in Action: Tyler Pyles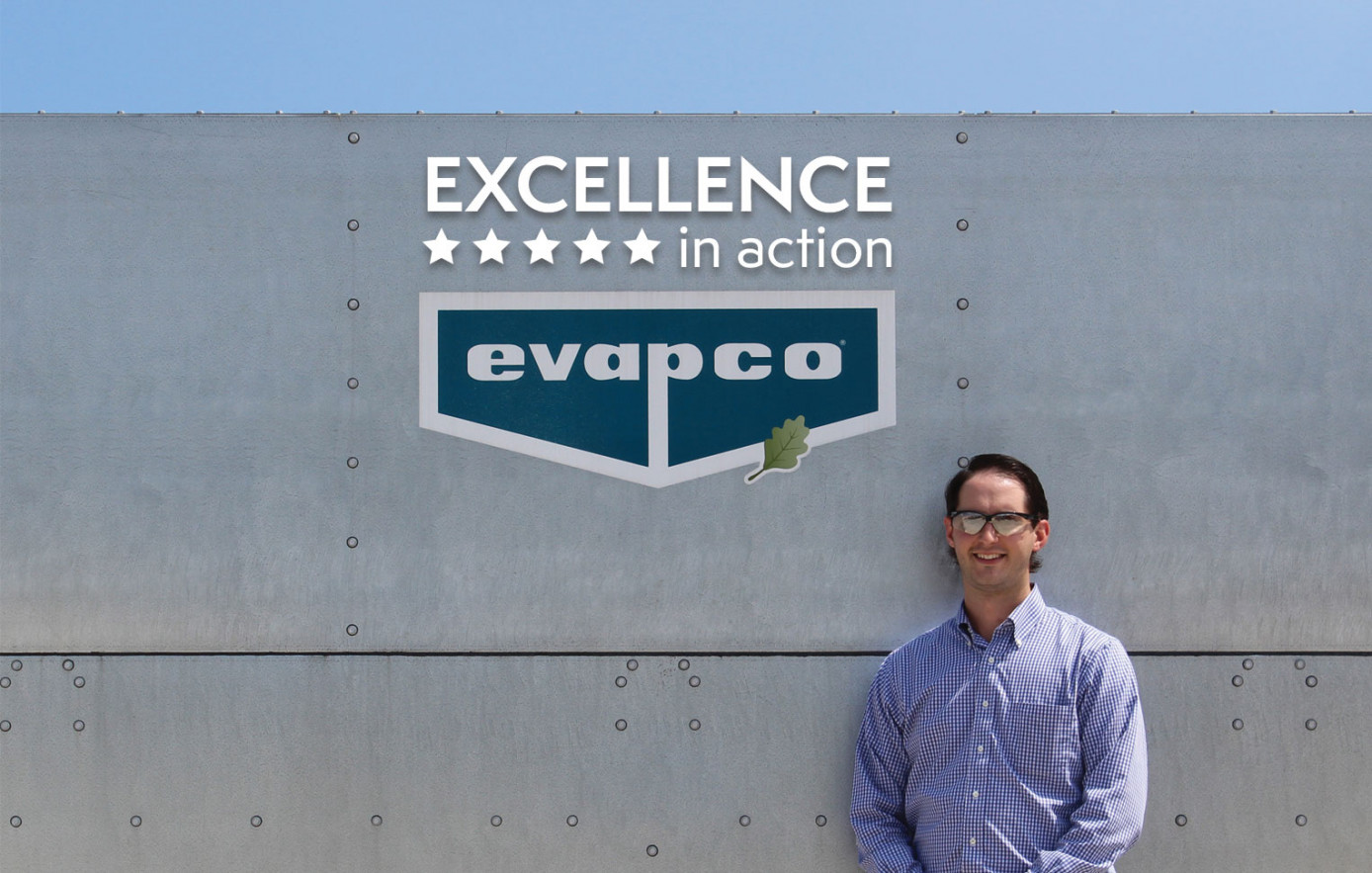 Since 1984, EVAPCO has been an employee-owned company.  It's this culture of ownership—and the people who make it possible—that allows us to grow year after year.  To better understand what sets us apart from our competitors and acknowledge the amazing members of the EVAPCO team, we'll be highlighting a different employee each month. For this, our very first EVAPCO "Excellence in Action" feature, we're introducing Tyler Pyles, the facility manager for our World Headquarters in Taneytown, MD.
Tyler came to EVAPCO in 2017 after working in a similar role for a government organization for nearly a decade.  His positive attitude and willingness to lend a hand has made him a valuable teammate, right from the start.  Although you'll often find him in office attire, that's never stopped him from picking up his power tools and helping out in the plant.  He tries not to get wrapped up in titles and/or job descriptions, preferring to rely on what the team needs on a day-to-day basis instead.
When asked about his daily routine, he said with a smile, "No day is the same.  There's always a different challenge and you never know what you're going to walk into."  Ultimately, though, his fellow teammates are his favorite part of the job.  Out of the 500+ people who work at our Taneytown location, he has yet to meet someone he couldn't connect with in some way.  Part of it comes down to the fact that we don't just work here, we own the place!
During his 3 years with EVAPCO, he's had an opportunity to learn from individuals who've been here from the beginning.  Their knowledge and experience have taught him a lot and made him proud to be a part of an organization that truly puts people first.  He's noticed that "everyone who comes in day to day is valuable."  If anything, current events have only made this deeply rooted sense of pride and teamwork more pronounced.
As the facility manager, Tyler's duties have recently included procuring PPE.  Since March, he's worked hard to secure supplies that help to protect the employees he's come to regard as family.  Still, he's quick to credit the entire team effort that it's taken to "flatten the curve" here at EVAPCO. 
"Many team leaders have been coming in early to assist with temperature checks and other monitoring efforts," he says.  "Even the fact that our attendance has been consistent throughout the pandemic shows the dedication we share."
Despite his modesty, it's not unusual to find Tyler onsite after hours to personally handle a plumbing problem or supervise equipment maintenance.  Occasionally, he even brings his drone to work to help secure footage of a special shipment.  When he's not working, you'll find him spending time with his family—his wife and two little girls—or indulging in his favorite hobby:  fishing.
On behalf of the entire EVAPCO family, we want to say, "Thank you!" for your commitment to quality and positive mindset.  People like you are the reason we're the team to count on for life!