Seventh & Chestnut Associates and Waverly Management LLC
EVAPCO's advanced cooling solutions help realize massive power savings and vastly reduced maintenance.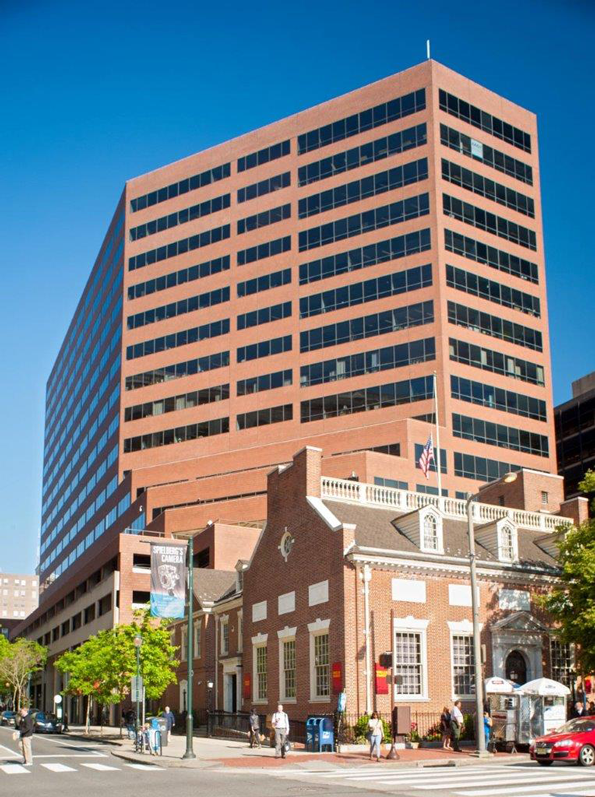 GOALS:
Find a long-term solution to outdated cooling infrastructure
Prioritize energy efficiency
Minimize maintenance
Controls to optimize operation of the entire mechanical system
Streamline water treatment
SOLUTIONS:
Two eco-ATWB-E closed circuit coolers
Factory-mounted Pulse-Pure® water treatment systems
Sage3 control system
BENEFITS:
Eliminated need for chemical storage and use in water system
Automated energy/water usage control, powered by the Sage3 control system
75% reduction in annual energy use, equating to $24,800 in energy savings annually
Reduced monthly water consumption during the cooling season by 180,500 gallons
Overall annual cost reduction of $34,040 per year
Excerpt: 
After careful review of the building's needs and guided by the owners' interests in a long-term solution, Parmiter recommended replacement of the forced-draft coolers with induced-draft closed-circuit coolers, controls to optimize operation of the entire mechanical system, and water treatment.

The owners appreciated the fact one company, Evapco Inc.could provide all three.
Read the full case study at hpac.com.