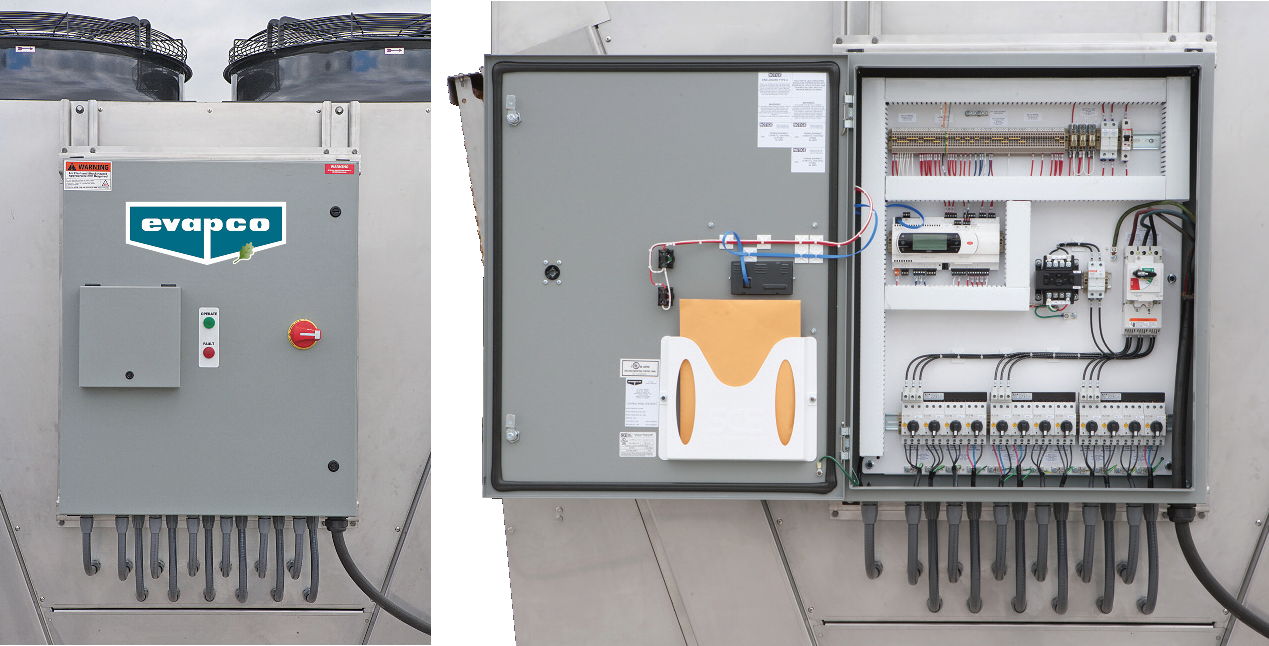 Maximize the water and energy efficiency of your adiabatic unit with the EVAPCO Control Package, featuring operating sequence and fan speed control based on real time heat loads and ambient conditions.
Integrated Programmable Logic Controller
The UL Listed control package controls fan speed control for all EC or NEMA fans, and provides thermal overload and short circuit protection for each motor.
Pushing Water Savings Even Further
The EVAPCO Control Package provides solenoid control of the adiabatic pre-cooling system, allowing the unit to automatically run completely dry when conditions permit. 
UL Compliance
All Components are UL Recognized; the entire unit is UL Listed when provided with factory mounted  and wired EVAPCO Controls Package.