Assessment Leads to Investment in Free Cooling at Utah State University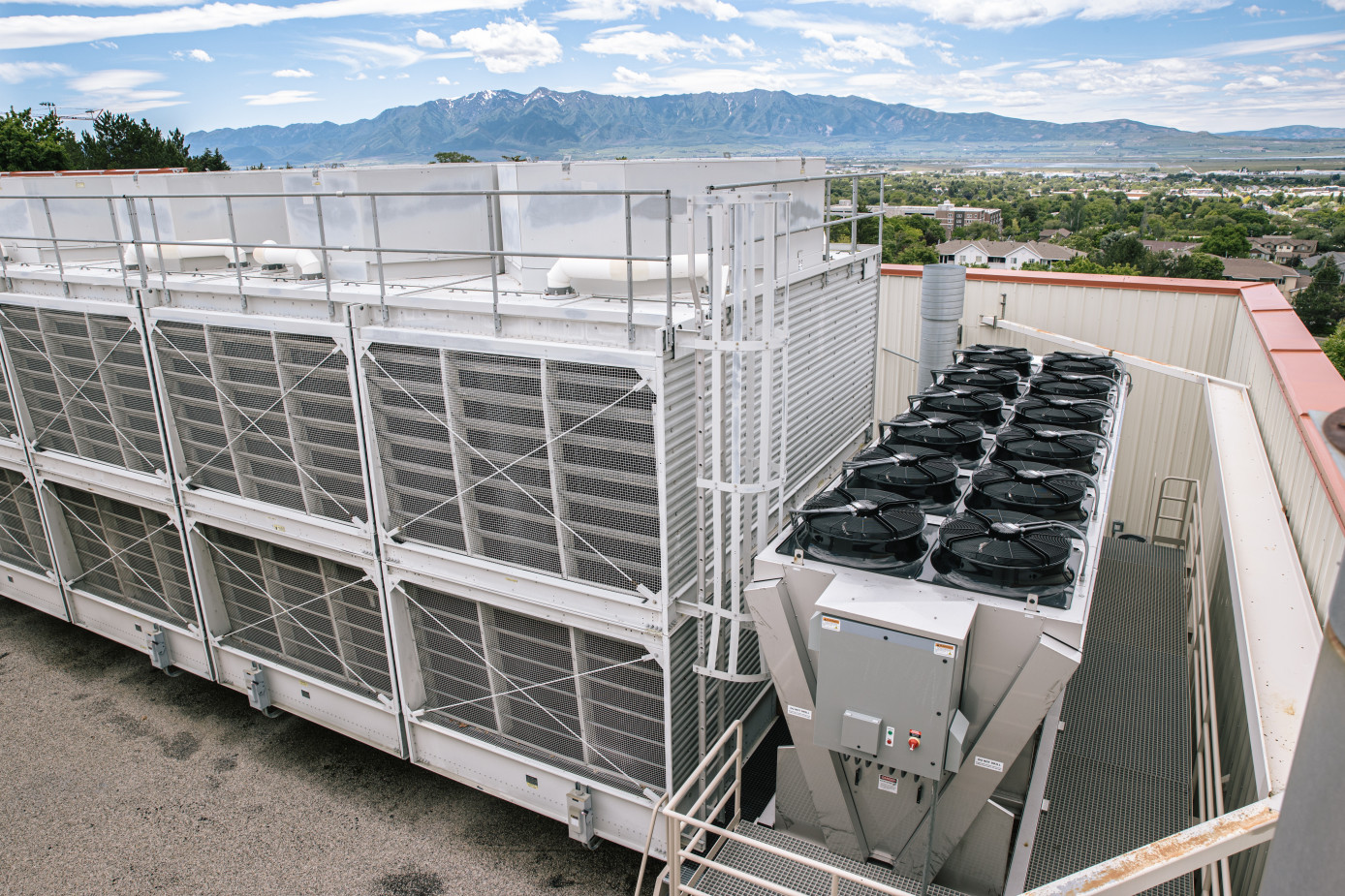 After struggling with maintenance issues in their open-loop cooling tower system, Utah State University decided to invest in a long-term solution. 
In the spring of 2019, USU began to explore free cooling options, including EVAPCO's eco-Air V Dry Cooler, to combat winter operation challenges with their existing field-erected cooling towers.  For assistance managing ice formation, heat exchanger maintenance, and water treatment, the University's facilities team contacted Midgley-Huber, the local EVAPCO sales representative in Salt Lake City.
Shortly thereafter, Conrad Campos, Midgley-Huber Sales Engineer, visited the University to learn more about their heat rejection requirements for free cooling, specific concerns regarding cold weather operation, and the available space on campus for a new unit.  Ultimately, he proposed an eco-Air V Dry Cooler with EC fan motors and EVAPCO's PLC Control Panel.  Between the price, the size, the materials of construction, and the allotted capacity, the facilities team agreed with this unit selection and technology.  By the summer of 2019, Spindler Construction and A & B Mechanical Contractors, Inc. were onsite to install the new dry cooler.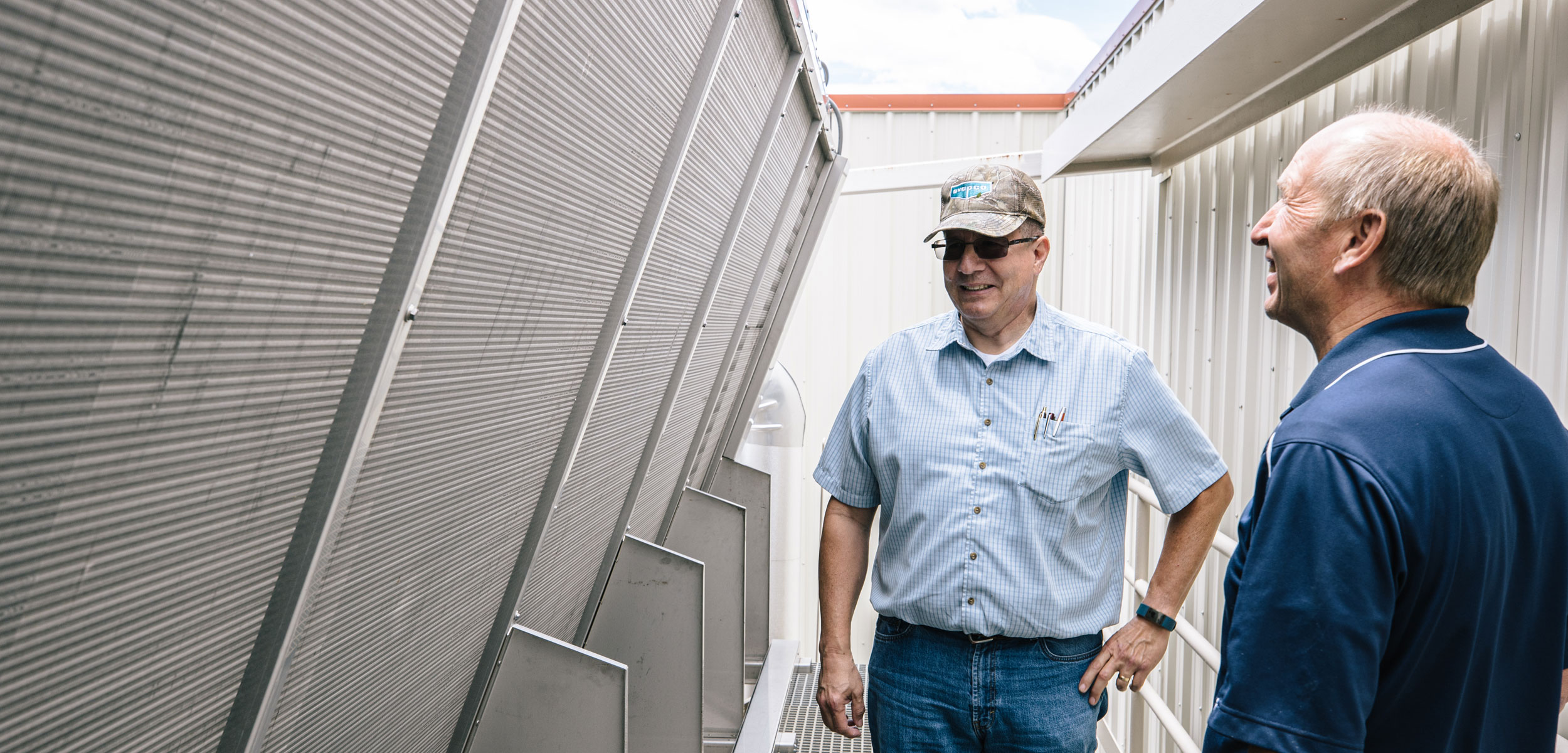 The free cooling began last winter when ambient air temperatures dropped low enough for the University to turn off its chiller.  Sitting at nearly 4,500 feet above sea level, the outdoor ambient temperatures in Logan, UT can often fall below -10°F (-23°C) and stay there.  At this point, the dry cooler and heat exchanger could work together to satisfy the reduced cooling requirements 
This unit was in operation from October 2019 until April 2020 for the University's to realize the benefits of their investment. During what was a comparatively mild winter, the dry cooler saved 21% in energy and 100% in water compared to the open-loop system's typical consumption during the winter months. Freezing concerns and water treatment were eliminated, freeing up the maintenance staff for other projects.  Read more about this success story in the October issue of Chiller & Cooling Best Practices magazine.