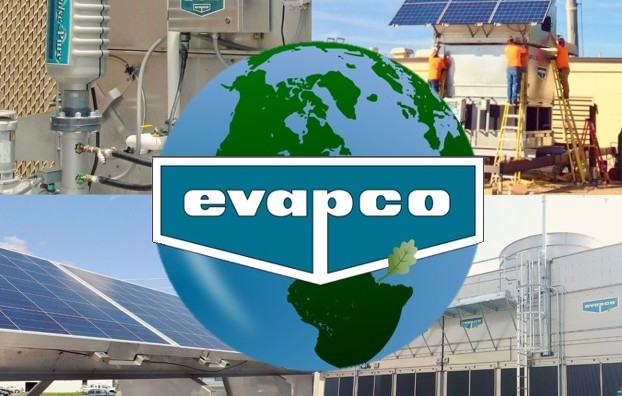 April 22, 2016– Happy Earth Day from EVAPCO, Inc.! At EVAPCO, we believe that every day is Earth Day! For us, innovation and environmental sustainability go hand-in-hand. EVAPCO manufactures a wide range of environmentally sustainable products that serve both you and the earth. We're helping to reduce noise pollution with our Super Low Sound Fan, helping our customers conserve energy with our SUN Cooling Tower, conserve water with our eco-Closed Circuit Coolers, and eliminating the use chemicals in water treatment with our Pulse~Pure non-chemical water treatment system.
Our industrial heat transfer equipment not only conserve natural resources but also feature recycled steel content in construction. EVAPCO's stainless steel units are constructed of panels that contain up to 75% recycled content, and our galvanized units contain over 80% recycled material. From sound reduction to water conservation to chemical elimination, our commitment to research & development means that we're continuously developing innovative technologies that deliver the ultimate operating advantages to our clients – while protecting the planet for every generation to come.
SUN Cooling Tower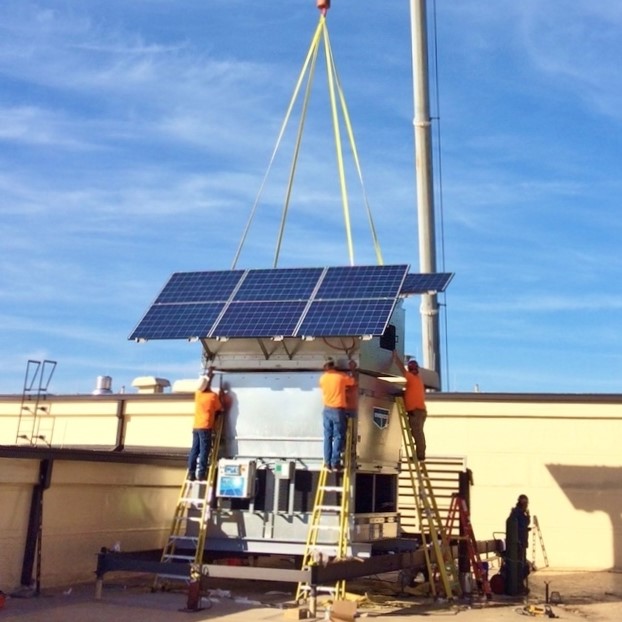 EVAPCO's SUN Cooling Tower is the world's only CTI Certified Cooling Tower capable of net zero Annual Energy Consumption, meaning the total amount of energy used by the SUN Cooling Tower is equal to the amount of renewable energy created by it. The SUN Cooling Tower features a strategically located solar panel array, which helps offset up to 100% of its annual fan energy consumption. During periods of solar power generation, the power is directed to the fan motors. When the panels are generating surplus energy, the balance returns to the building for use by other equipment, such as pumps, fans, lighting, etc.
Eco-Coolers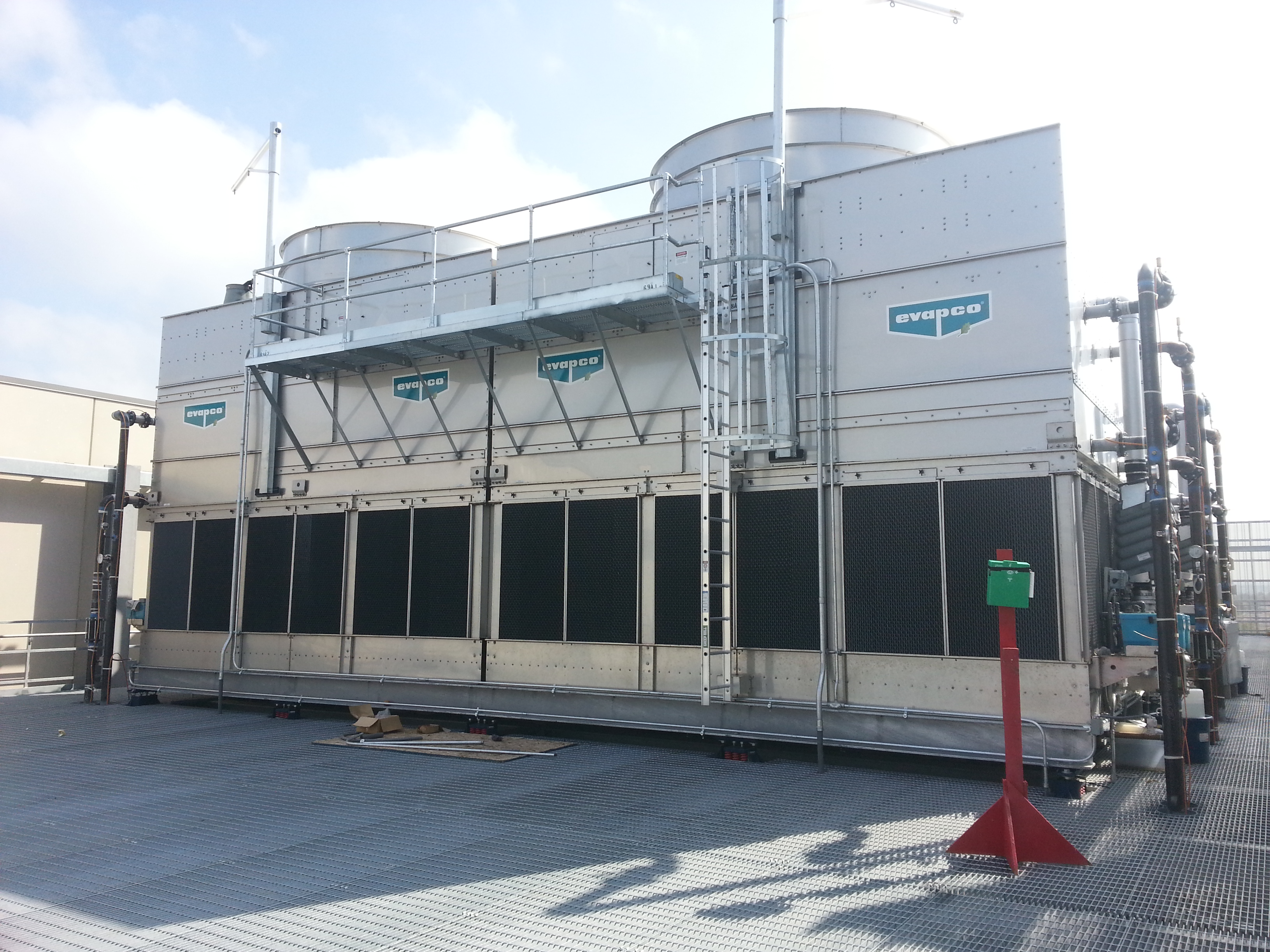 EVAPCO's eco-Closed Circuit Coolers utilize innovative technology and state-of-the-art design to conserve both water and energy. The eco-Closed Circuit Coolers feature the high efficiency EVAPCO Ellipti-fin Coil. These coils have a 25% greater evaporative cooling capacity than a traditional coil. This means that you can accomplish the same cooling capacity in the same footprint, yet significantly reduce the fan motor energy. These coils also increase the ambient dry bulb switchover temperature of the unit, meaning that the eco-Closed Circuit Coolers can run completely dry at much higher temperatures throughout the year, conserving significant amounts of water each year.
Pulse~Pure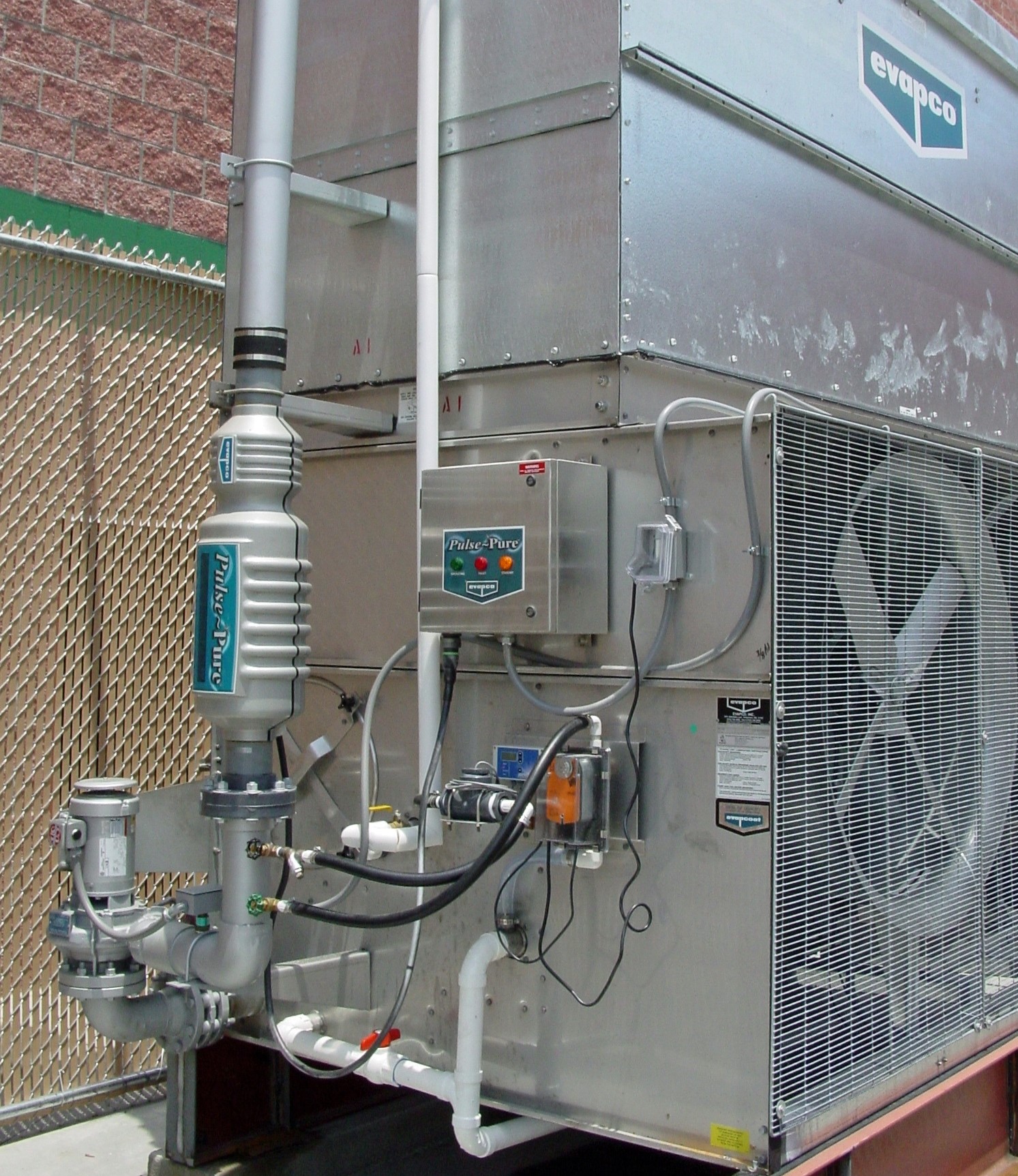 EVAPCO's Pulse~Pure water treatment system offers an innovative non-chemical way to control scale build-up, corrosion, and micro-biological growth, all without the use of harmful chemicals or chemical tanks. Pulse~Pure uses pulsed electric fields to provide an environmentally responsible water treatment solution for evaporative cooling equipment. EVAPCO's Pulse~Pure systems are not only environmentally-friendly because they are non-chemical, but their compact design with no moving parts means a low energy consumption for you.