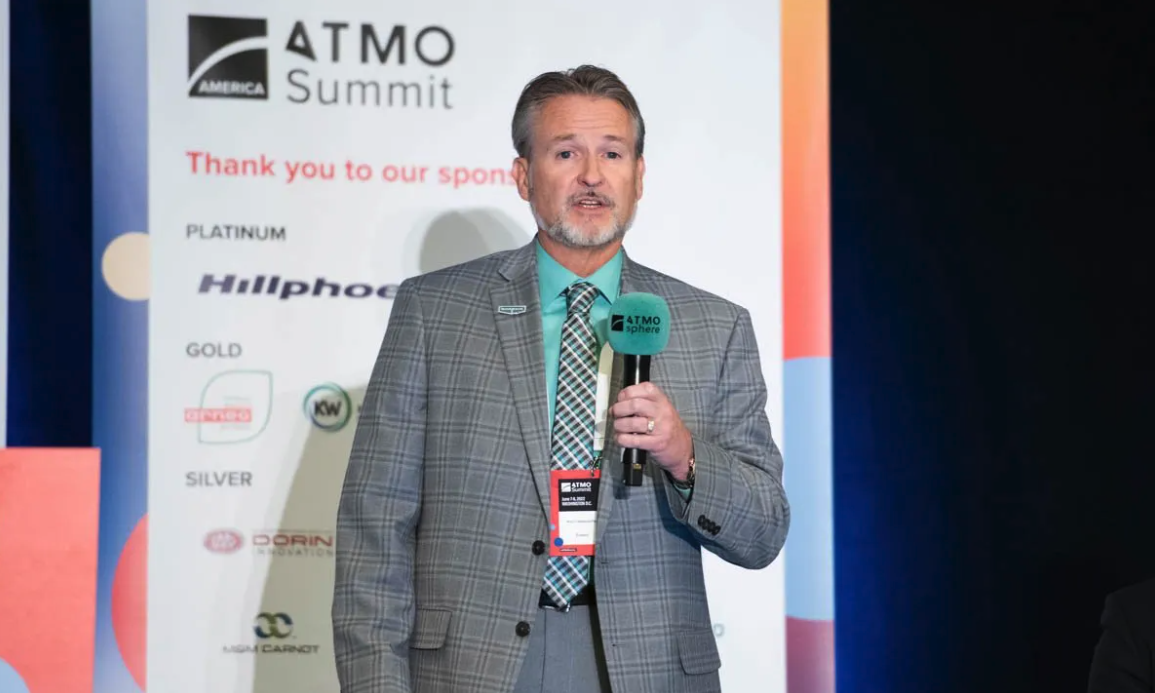 Since introducing its Evapcold low-charge ammonia/NH3 (R717) packaged units in 2016, U.S. OEM Evapco has installed 100 of the units across 25 industrial sites, with each site using between one and 10 units, said Kurt Liebendorfer, Vice President of Evapco.
In total, these 100 units represent well over 10,000TR (35,168kW) of refrigeration capacity, According to Liebendorfer, the number of its installed ammonia units will double over the next year or two, "without a doubt."
Liebendorfer delivered his remarks during the market trends panel at the ATMOsphere (ATMO) America Summit 2022 on natural refrigerants. The conference took place June 7–8 in Alexandria, Virginia, and was organized by ATMOsphere, publisher of Ammonia21.com.
To read the full article, visit: Ammonia21