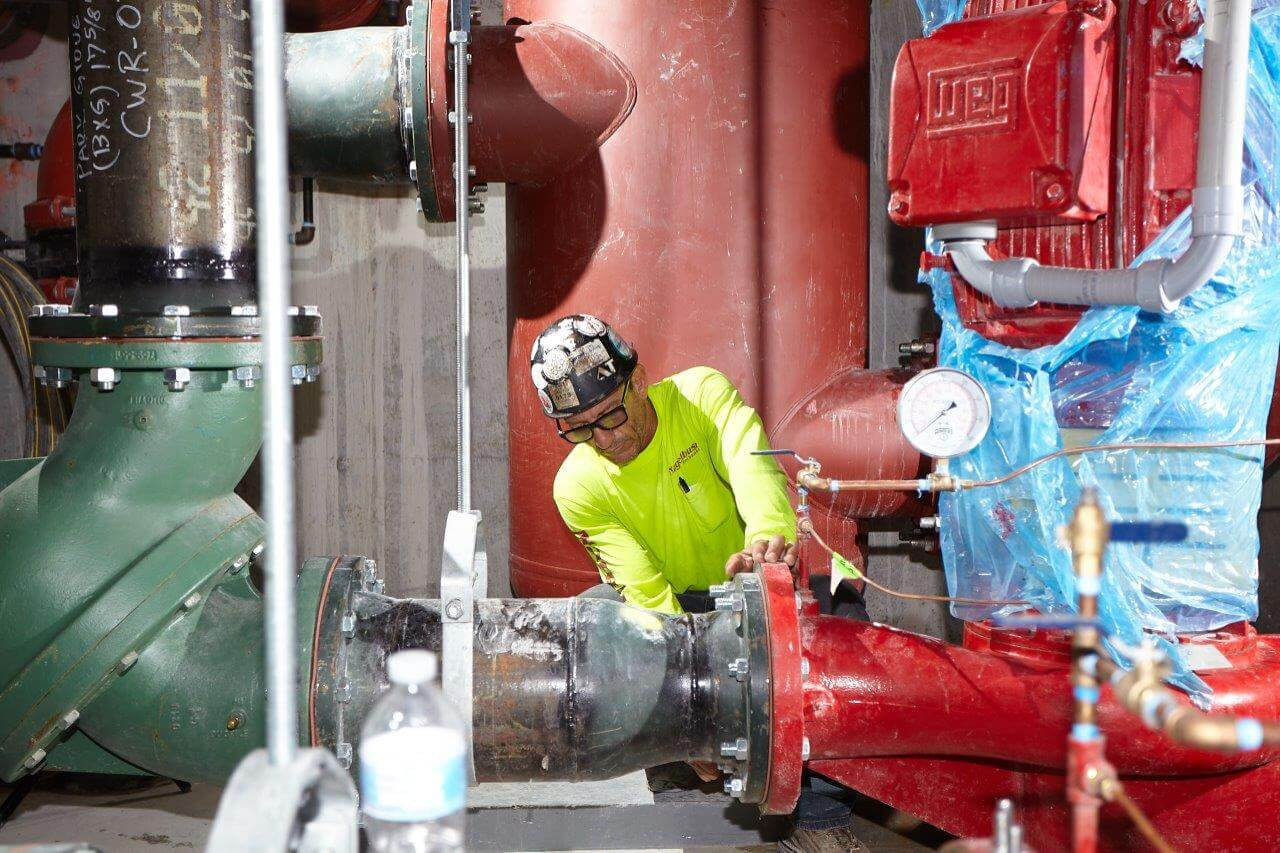 South Florida's weather poses many challenges, so Nagelbush Mechanical, Inc. relied on EVAPCO cooling towers to withstand the heat, sea air, and high winds for residents of the luxurious three-tower Park Grove complex along the shores of Biscayne Bay in South Florida.
The new towers bring modern architecture to a historic section of the city. Each high rise has 22 stories with high windows that offer grand views of the ocean. The three towers are connected with a common podium structure housing two levels of retail space, a bank, a large restaurant, and parking. Residents of the building expect ample cooling to keep Miami's heat and humidity at bay. Building managers expect a system that minimizes energy consumption using reliable equipment.
To preserve the modern design of the Park Grove complex, Nagelbush hid the EVAPCO cooling units in a recessed area of the roof yet managed to ensure they had sufficient air flow for peak performance.
When it came to designing the cooling tower system, engineers from Steven Feller P.E., LLC, sought assistance from Integrated Cooling Solutions, LLC, which provided input on technical aspects of the equipment. Nagelbush was the contractor of choice, with a portfolio containing multiple condominium complexes in Miami and a reputation as a leading mechanical systems installer.
To read the full article, visit: MCAA.org