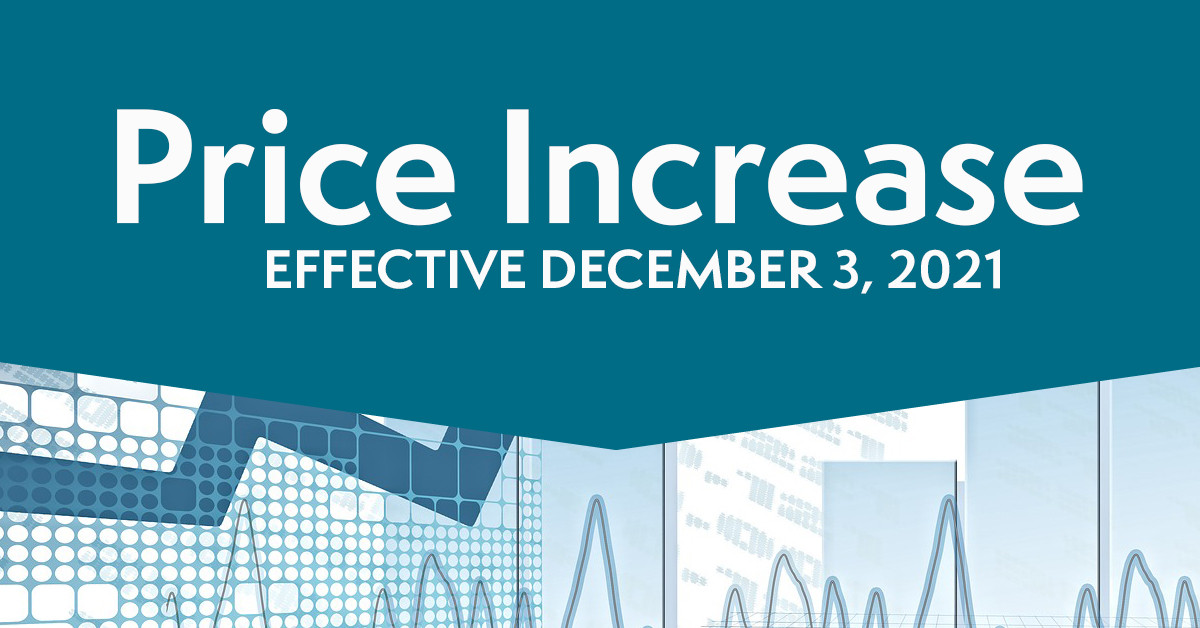 Effective December 3rd, 2021, EVAPCO, Inc. has implemented a price increase affecting our North American HVAC and Industrial Refrigeration markets. Though multiple products will be impacted by this change, the average increase is between 3% and 6% across the board. All freight rates in SPECTRUM will be increased up to Five Percent (5%) for shipments from the Taneytown, Greenup, Iowa and Madera plants. Representatives and customers can expect to see price changes for the following products:
Cooling Towers, Options, & Accessories
Closed Circuit Coolers, Options, & Accessories
eco-Air Adiabatic Coolers & Condensers (including Options & Accessories)
Dry Coolers & Air Cooled Condensers
Evaporative Condensers, Options, & Accessories
Evapcold Models, Options, & Accessories
Replacement Parts for Cooling Towers, Closed Circuit Coolers, Condensers, Evaporators, & Water Systems
Stainless Steel/Aluminum Evaporator Base Units (include the SSTP Penthouse Models), Options, & Accessories
CPA Systems, EDF Make-Up Air Units, Options & Accessories 
All RVS Vessel and Packaged Products, Options and Accessories
Ice Coils & Ice Tanks
EVAPCO Water Systems to include:

Pulse~Pure
Factory Mounted SmartShield
SmartShield for Open Cooling Towers
Water Savers

The LR Family of Products (including the LRWD, eco-LRWB, LRC, & LPT)
EVAPCO, Inc. is committed to offering the highest quality products and services to our clients.  If you have any specific questions/concerns about this price increase or your order, please contact an EVAPCO Marketing Engineer for additional assistance.
New pricing will be available in SPECTRUM, EVAPCO's exclusive selection software, on the effective date of this increase.