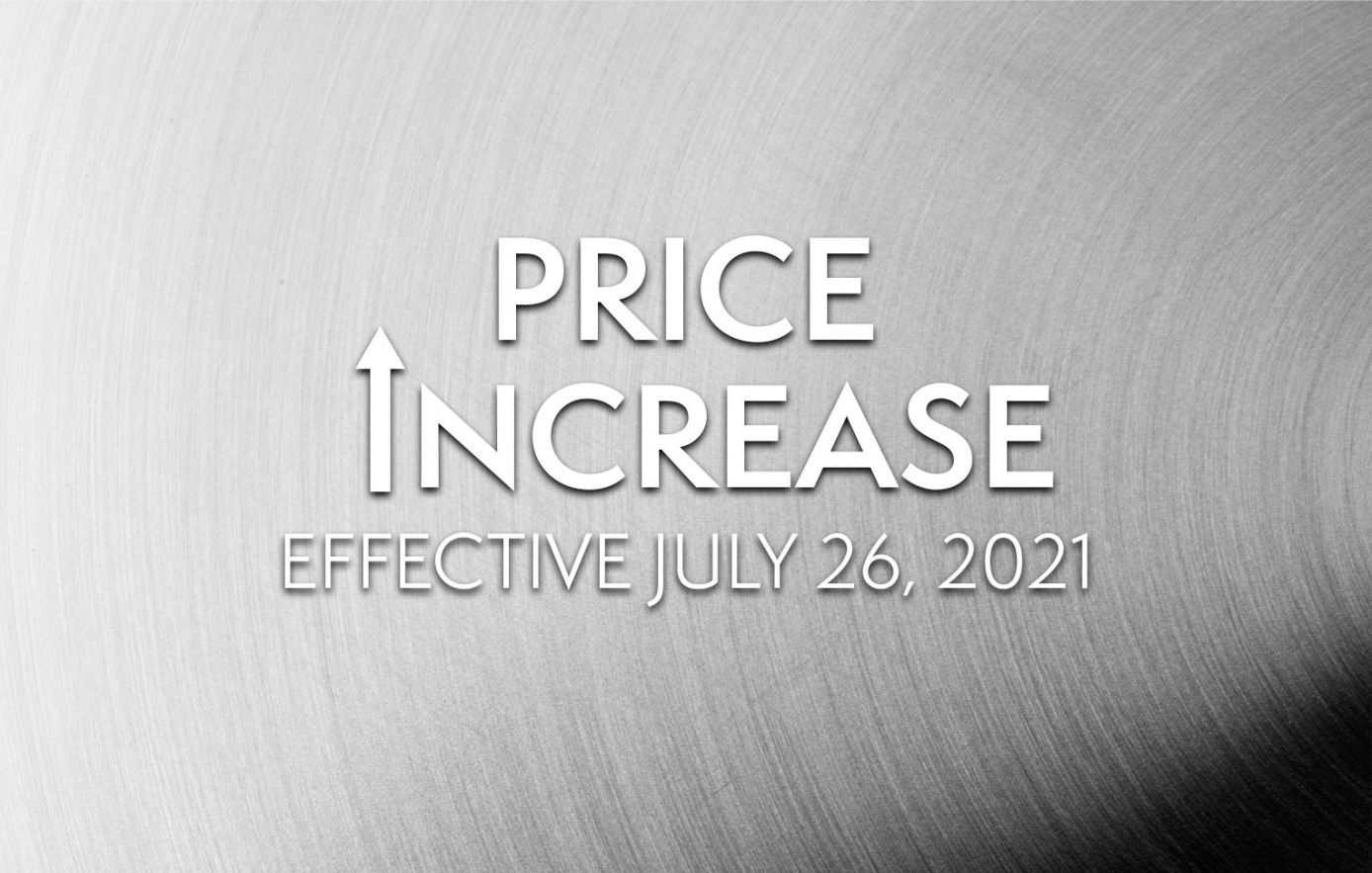 As commodity prices continue to rise, EVAPCO, Inc. has announced, effective Monday, July 26th, 2021, a price increase for the following commercial HVAC and industrial refrigeration products in North America:
Cooling Towers

Closed Circuit Coolers

eco-Air Series Coolers & Condensers (Including Adiabatic, Dry, and Air Cooled Options)

Evaporative Condensers

Evapcold Models

Replacement Parts

All Stainless Steel/Aluminum Evaporators (Including SSTP Penthouse Models)

CPA Systems & EDF Make-Up Air Units

RVS Vessels & Packaged Products

Ice Coils & Ice Tanks (Thermal Energy Storage)

Depending on the specific product line, options, and/or accessories, the price increase is between four percent (4%) and eight percent (8%) on average. If you have any questions about how this change will affect your project, please contact your local EVAPCO sales representative.
New pricing will be available in SPECTRUM, EVAPCO's exclusive selection software, on the effective date of this increase.