Mr. GoodTower® offers numerous benefits for their replacement parts
Industry Leading 2-Year Warranty on Parts for Non-EVAPCO Equipment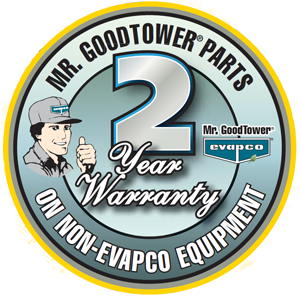 EVAPCO offers the best parts warranty in the industry. Most companies and contractors will offer a 1-Year Warranty no matter the part, but EVAPCO and Mr. GoodTower stand by their parts that will be installed in non-EVAPCO equipment, for a full 2 years!
Extend the life of your equipment
Improve thermal performance
Eliminate problems
Reduce maintenance costs

Thermal Performance Guarantee
EVAPCO guarantees that the thermal performance of parts impacting performance (i.e. coils, fill and drive components) will be equal to or greater than the thermal performance at the time of replacement.
Quick Shipment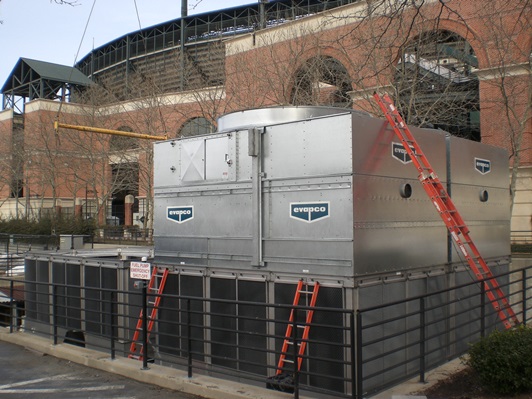 EVAPCO has the best lead times in the industry. Many of your local EVAPCO Representatives and Mr. GoodTower Service Centers have parts in stock for immediate shipment/pick-up.
Equipment Upgrades
Facilitate maintenance - platforms & ladders, jib boom & davit, ZM nozzles, electric water level control.
Increase thermal performance - add fill media, larger coils, fan motor & drive changes.
Reduce operating costs - inverter duty & two-speed motors, more efficient drift eliminators.
Match the Existing Unit
Parts are designed and certified to match the existing unit.
Parts Kit
Many parts come in an all-inclusive retrofit parts kit to ensure you have all the necessary parts to complete the job.