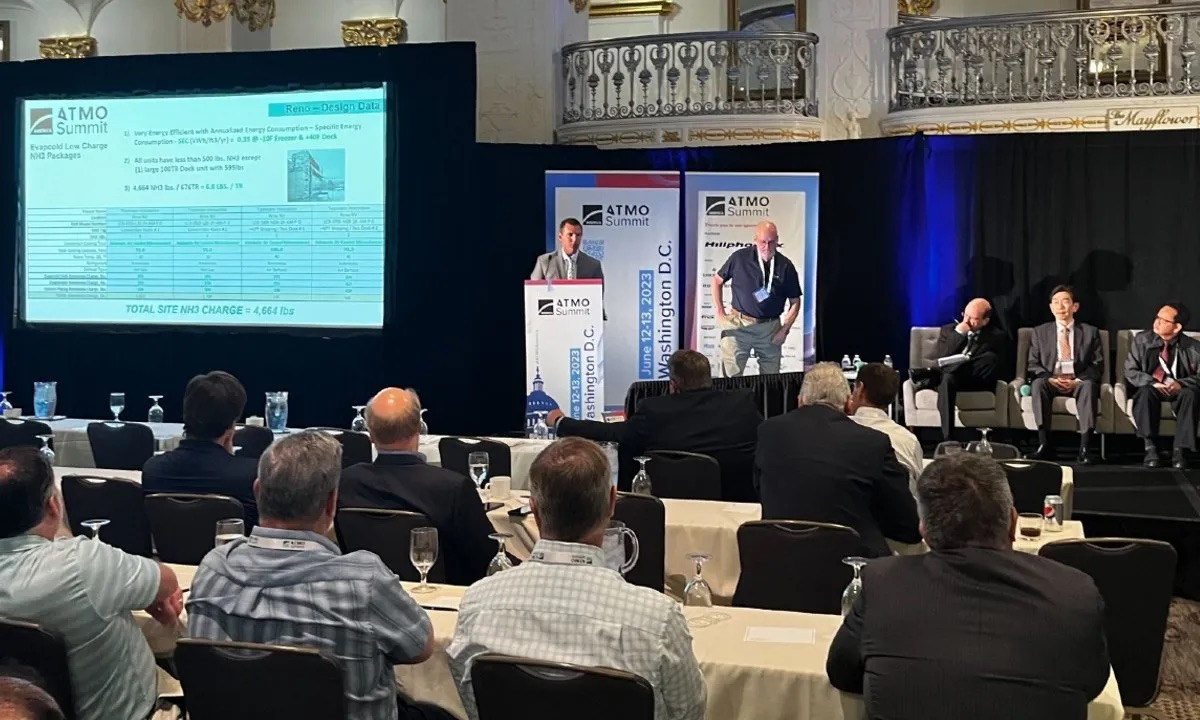 U.S.-based OEM Evapco has installed its first low-charge ammonia (R717) split refrigeration systems at a cold storage facility in Reno, Nevada. The project was completed in partnership with specialist contractor Ti Cold, which views the technology as "revolutionary" for the industry.
The new Tahoe-Reno Industrial Center's five cold rooms and loading dock are cooled by 10 Evapcold LCR-S Split Systems, which provide a total of 676TR (2.4MW) of cooling capacity with just 4,664lbs (2,116kg) of ammonia.
Each system consists of a rooftop adiabatic air-cooled condensing unit and two ceiling-mounted evaporators. Previously released Evapcold units include an evaporator.
Details of the project were presented by Mark Shaffer, Design Manager at Evapco, and Jerry Tippmann, Director of Refrigeration at Ti Cold, during a Refrigeration Case Study session at the ATMOsphere (ATMO) America Summit 2023 on natural refrigerants. The conference took place June 12–13 in Washington, D.C., and was organized by ATMOsphere, publisher of Ammonia21.com.
Read the full article here.