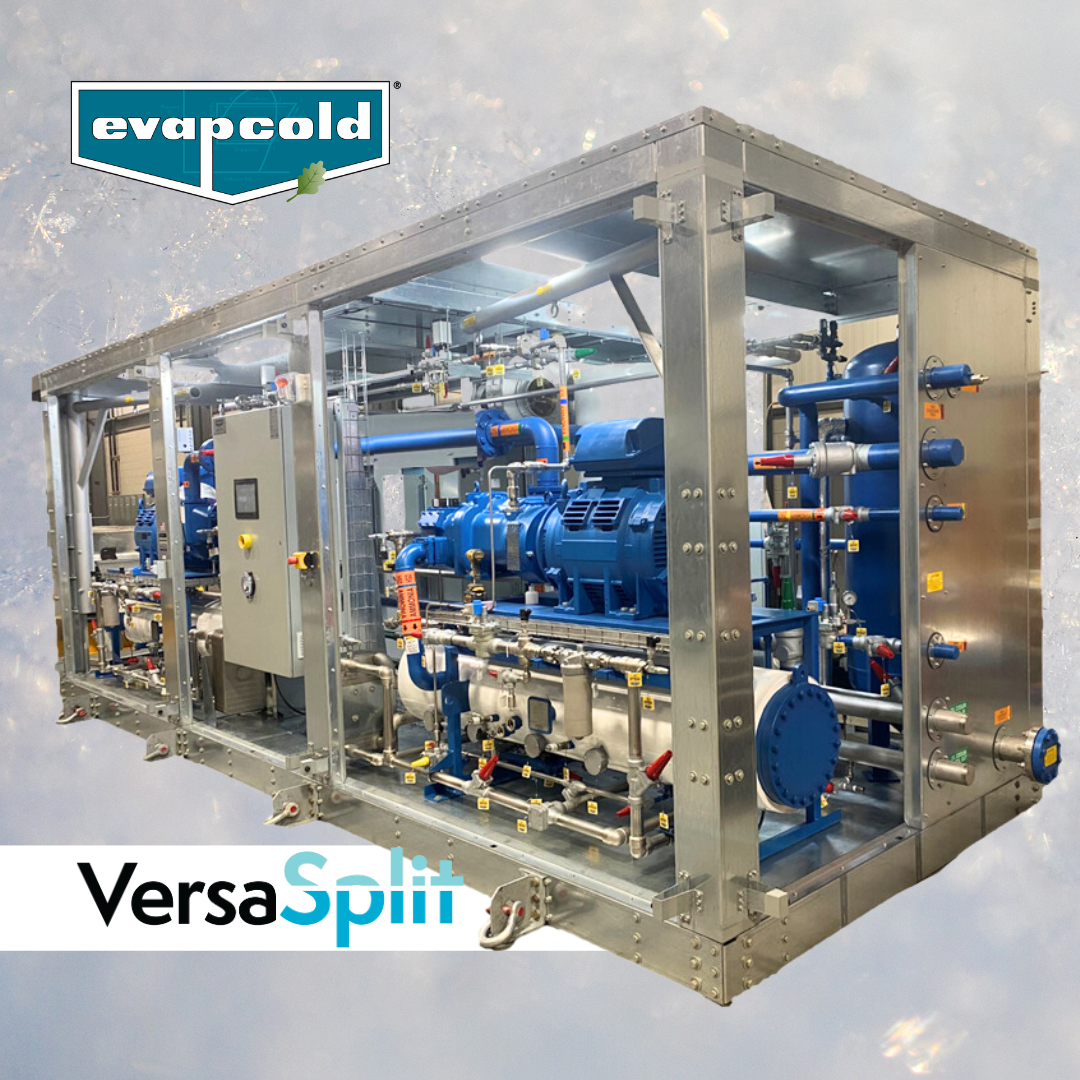 U.S.-based OEM Evapco has launched VersaSplit, a new condensing unit that the company deems the "world's first" packaged low-charge ammonia (R717) mega-split refrigeration system, with up to six remote direct expansion (DX) evaporators operating at different temperatures.
VersaSplit, with up to 165TR (580kW) refrigeration capacity, doubles the capacity of Evapco's roof-mounted Penthouse 70TR (246kW) unit and brings versatility to the industrial market, said Kurt Liebendorfer, Evapco Vice-President, in an exclusive interview with Marc Chasserot, Founder and Owner of ATMOsphere, publisher of ammonia21.com. 
Read the full article here.